Automatic Signal Light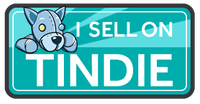 Runs just like a real U.S. of A. stop light. Volthaus Electronics Laboratory presents our best Stop Light Kit yet. It features big fat 10mm LEDs. This is powered by an Atmel ATtiny 85 20PU micro processor. The printed circuit board was designed here at the lab and Elecrow made the boards for us. The kit goes together in only minutes if you are comfortable doing some soldering.
Boot loader and sketch has been programmed into the IC
The sketch that is running on the chip is set to light the RED light for 15 seconds, YELLOW 5 seconds, and GREEN runs for 15 seconds. If have an Arduino Uno (etc) and a little know-how you can upload your own sketch to the chip!
Download assembly instructions here