---
ESP-32S Wifi Bluetooth Combo Module – Incredible device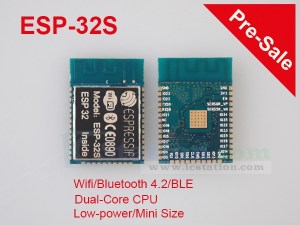 ESP-32S Wifi Bluetooth combo module is ultra high performance and ultra low-power consumption Wi-Fi and Bluetooth combo. This device is absolutely perfect if you're interested in remote control and home automation. Using your internet connection you can control anything at home from anywhere.
ICStation is having a pre-sale on this and if you have a little patience you can get this item at a great price. Estimated Delivery Date: 25th,Nov.2016 
(Pre-Sale)ESP-32S ESP32 WiFi Bluetooth Module Dual-Core CPU Ethernet Port ESP-32 MCU Low-power Bluetooth ESP-3212
Help support the Volthaus Lab. We receive a 5% commission rate on all affiliate orders.
---
Volthaus has a new featured Instructable. For more information visit our projects page.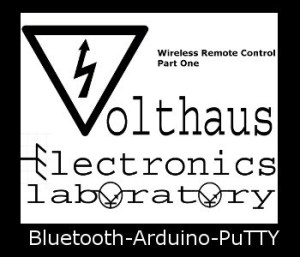 ---
---
New eBook in the Arduino Library – 20 Unbelievable Projects
Here are twenty amazing Arduino projects that you almost wouldn't believe, if not for that they are the real deal. These authors have turned their wildest dreams into
reality with the power of Arduino, an easy-to-use microcontroller development board. It is no wonder that Arduino literally translates to "Strong friend (masculine)" in
Italian. Anything is possible with the mighty power of Arduino. It's compact, it's straightforward, and makes embedding electronics into the world-at-large fun and easy.
Check out some of these amazing projects, and get inspired to build your own reality.
---
All Kits still only $5.99
Classic ATtiny85-20PU Stop Light Kit
Classic ATtiny85-20PU Stop Light Kit- Reg $9.95 plus shipping 20% OFF
Now for $5.99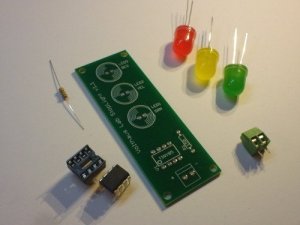 5 star review:
My 10 year old son loved it
Feb. 11, 2016
I bought this as a project to do with my son. This was his first time learning to solder and the kit was really easy to assemble. I ended up soldering the IC socket pins, but he did the rest. Very simple project, perfect for his age. The only thing I would add is a switch for power and maybe some breakouts for expansion.
Possibly the world's greatest first project for the new electronic hobbyist. Only 5 components.
Classic Stop Light Night Light – Tested and Proven Design 3VDC – 5.5VDC
---
NEW ON THE PROJECT PAGE: Working with level shifters – Remote Bluetooth LED control from any computer
---
New ebooks available:
Volthaus Lab Free eBooks
---
Analog Integrated Circuit Design –
This book strives to quash the notion that the design and test of high-performance analog circuits are "mys-tical arts." Whereas digital design is relatively systematic, analog design appears to be much more based upon intuition and experience.
In the eBook library – General Electronics
---
SURFACE MOUNT NOMENCLATURE AND PACKAGING
A plain-English introduction to surface mount nomenclature and packaging. Soon you will be speaking the language of Surface Mount
just like a professional. Click Here for your free copy.
---

Texas Instruments Analog Engineer's Pocket Reference
click here
---
We've added a new series of books "Lessons in Electric Circuits" by Tony R. Kuphaldt and you'll find they contain useful information that is pertinent to the learning of the subjects of electricity and electronics and making of electronic circuits for projects. Check it out, it's in the General Electronics section. And all 6 volumes are available for free download.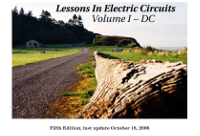 They are works in progress so you can be sure that if any are updated we will get the updated versions online ASAP and we will post a notice.
We've been busy here at the laboratory lately tracking down eBooks to add to the library. Check it out to see the latest additions. We hope you like what we're doing here. Also look to the left and you'll see we've added a handy resistor color and value chart to help identify resistors. There are links to download it in various sizes, the largest of which is a PDF suitable for printing a wall chart. Thanks for dropping by and as Nikola Tesla himself once said, "See the excitement coming."
New Kit Available
New Biographies in the library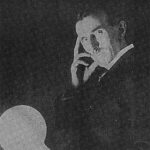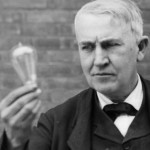 Volthaus Electronics Laboratory is an exciting place to learn, create, design, connect and more.